Freelance Writing Jobs and Much More…
A FREE and humble service for:


Writers / Editors / B

loggers / Social Media Creators
Content Creators:
Leverage 250+ writing / editing / social media gigs per day
Boost your freelance writing career with Listiller
Are you a talented freelance writer or editor looking to grow your income and streamline your job search? Well, you're in luck.
Listiller.com is the ultimate job board designed specifically for professionals like you. By signing up for Listiller, you'll unlock a world of opportunities that will help you make more money, save time, and enjoy peace of mind. Here's how: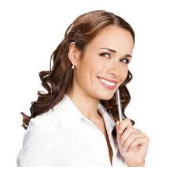 Make more money writing
Listiller's extensive database of aggregated writing and editing jobs is updated daily, ensuring that you always have access to the most lucrative and in-demand opportunities.
With a wide range of jobs, you'll be able to find the perfect match for your skills and interests, allowing you to maximize your earning potential.
Save Time
Say goodbye to the endless hours spent scouring the internet for job postings. Listiller does the heavy lifting for you by aggregating job listings from all over the web and presenting them in an easy-to-navigate format.
This means you can spend less time searching and more time doing what you do best: writing and editing.
Efficiency at its finest
Listiller's user-friendly platform is designed to help you find the perfect job with minimal effort.
With search filters and customizable job alerts, you can quickly zero in on the opportunities that are most relevant to your skills and preferences. This targeted approach will help you land more gigs and increase your productivity.
Peace of Mind
Freelancing can be a rollercoaster ride. Listiller's constant stream of aggregated job opportunities provides you with the stability and peace of mind you need to thrive in the freelance world.
You'll never have to worry about where your next paycheck is coming from, as Listiller ensures that there's always a fresh batch of job listings waiting for you.
Here's how it works:
As stated above, Listiller provides you with gigs that come from many job boards around the web. Why chase jobs when you can let them all come to you instead?
Listiller shows you MANY more jobs than your average website
(similar sources show around 10-20 jobs daily).
Main perks:
Search bar available (imagine searching 30+ job boards from one place)
You can save jobs to view them later
View many jobs from premium sources, such as FlexJobs. You do not need a separate account over there
(I pay a yearly subscription so YOU don't have to)
Highlight important jobs for easy viewing (or to resume where you left off)
You may also strike through jobs that you wish to ignore 
Visit the main homepage to see it in action.
Supercharge your freelance writing career. Sign up and experience the benefits of a more efficient, profitable, and stress-free job search.
Your future self will thank you.
Jobs With Pay Rates
In addition to 250+ daily writing / editing / social media jobs, the homepage shows many gigs which I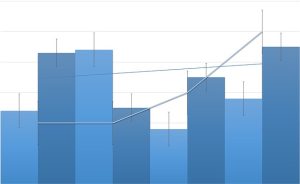 manually curate and update.
This section contains jobs that often pay hundreds of dollars per article. Many clients even pay a salary of $90,000 per year or more.
This section alone is a goldmine. Visit the homepage to see it in action.
Claim Listiller tasks
I occasionally request tasks which you can grab from the main homepage.
Note: Listiller tasks are not the same as aggregated jobs from the web. These are personal "micro gigs" that Listiller requests directly, such as: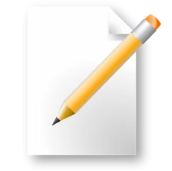 Writing a short blurb
Sharing a link or article on social media
Finding a specific link / reference
Note:
Listiller tasks are only open to legal, permanent US residents AND who have a US-based PayPal account at this time.
However, everything else is open to everyone worldwide (aggregated jobs, guest blog directory, and everything else on this website).
Receive Many of the jobs to your inbox!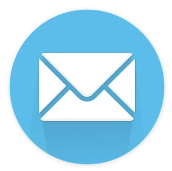 You may also choose to receive many of these jobs by email:
Optionally receive an email digest containing most of the latest jobs
Choose to receive only jobs with pay rates
Choose to receive emails based on your desired niche (for example, only "travel writing" jobs)
It gets even better: With Listiller, you can actually pick how many times you wish to receive a daily email (up to 4 times per day).
Aggregated writing contests
Listiller also aggregates (curates) external writing contests (competitions) which also pay specific amounts.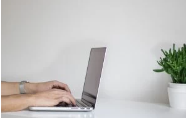 Bloggers: Access 6,000+ blogs that accept guest posts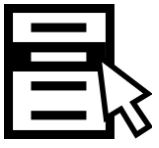 Unlock a world of opportunities
Are you a blogger or writer looking to expand your reach, build your authority, and grow your audience? Listiller's comprehensive database of 6,000 blogs that accept guest posts across a wide range of niches is the ultimate resource for you.
Here's how having access to this invaluable list can benefit you:
Boost your online presence
By guest posting on relevant blogs within your niche, you can effectively increase your online visibility and establish yourself as an expert in your field.
This exposure will help you attract more readers, followers, and potential clients, ultimately growing your personal brand and business.
Build valuable backlinks
Guest posting is an excellent way to earn high-quality backlinks to your website, which can significantly improve your search engine rankings.
By contributing valuable content to reputable blogs, you'll not only gain credibility but also enhance your website's SEO performance, driving more organic traffic your way.
Network with industry influencers
This extensive database provides you with the opportunity to connect with influential bloggers and industry leaders. By collaborating with these experts, you can forge valuable relationships that can lead to future partnerships, collaborations, and even referrals.
Save time and effort
Searching for guest posting opportunities can be a time-consuming and labor-intensive process. With this comprehensive list of 6,000 blogs at your fingertips, you'll save countless hours of research and outreach.
This means you can focus on what you do best: creating high-quality content that resonates with your target audience.
Diversify your portfolio
Having access to a wide range of blogs across various niches and industries allows you to diversify your writing portfolio.
This versatility can help you attract a broader range of clients and showcase your adaptability as a writer or blogger, making you more marketable in the competitive world of content creation.
Don't miss out on the chance to elevate your blogging and writing career. This works AMAZINGLY well for spreading your name / brand. Yes, even now in 2023!
This database is organized by category, description, domain authority (DA) and a link straight to their submissions page.
Publish on the Listiller blog: Topics: Business ideas, online / offline hustles, freelance work, blogging, social media, and related topics. See the Guidelines page for details.
Spotlight your website! Your blog can appear in rotation within the homepage AND within most published articles (typically right under the title of each article, in the form of a simplified banner).
Listiller promotes your content on your behalf: Listiller submits your article to several social media services where like-minded bloggers also promote your content.
#Hashtag social media marketing: When your article is promoted via social media, it will contain specific #hashtags to ensure it reaches a more targeted audience.
Free
---
Access 200+ DAILY writing and editing jobs from around the web, no catch and no payment required
Listiller is currently one of the largest aggregators on the internet, and we invite you to join in
(open to everyone, worldwide)
---
Access to Listiller tasks. These are personal "micro gigs" paid directly by Listiller.
These personal tasks are only open to legal, permanent US residents with a US-based PayPal account. 
Everything else is open to everyone, worldwide (these personal tasks are the only US- restricted feature)
---
Publish content on the Listiller blog
---
See Essentials tiers
The 'Essentials' packages greatly increase your chances of landing a job + thousands of guest blogs, and more
Essentials
(Highly Recommended)
Access 6,000+ blogs that accept guest posts (manually updated!)
---
Receive 200+ jobs up to four times daily via email (choose frequency & other options)
---
Jobs with pay rates: Option to receive only jobs with pay rates via email up to once per day. These are manually curated.
Note: Upwork and other "bidding" sites are not included
---
Get email alerts based on your exact job niche (such as "travel writing" jobs)
---
Ability to 'Save' jobs to view them easily later. Highly convenient
---
Search bar: Imagine searching many job boards from one place. Convenience lets you focus more on what matters
---
Ad space: Promote a link! Your blog (or other source) appears in rotation throughout the website as a banner ad. Plus, it's not affected by adblockers
This feature alone costs a lot of money on other websites. Get this option right here for just pennies
---
Your article and/or blog could be featured in a Listiller newsletter (sent between 1-4 times per month)
---
Freedom to choose between monthly or yearly subscription
---
It's a great way to help Listiller stay afloat. This site even has a premium FlexJobs membership so you don't have to pay for one. 
Essentials – Other Ways to Join:
Support a cause or mention Listiller

Support a cause: If you wish to support a charity instead, this would also give you full access to everything. Especially charities that involve animals  🙂
Or give Listiller a mention: Include Listiller in an article of yours. You may even use an existing article (as opposed to composing a new one). This also gives you full access.
Simply email Writertown@Gmail.com with your contribution receipt (for charity) or send a link to your article (for mentions).
Special Sale! Only $1.99/mo or $14.99/yr
This is normally $2.99/mo and $19.99/yr. Take advantage of this discount before it goes away
For 'Essentials' – You will be taken to PayPal, then redirected to Listiller to create your login details.
Email Writertown@Gmail.com for issues or questions.